WE BELIEVE IN LEARNING THROUGH ENJOYMENT
Start your guitar journey with regular lessons from our dedicated team…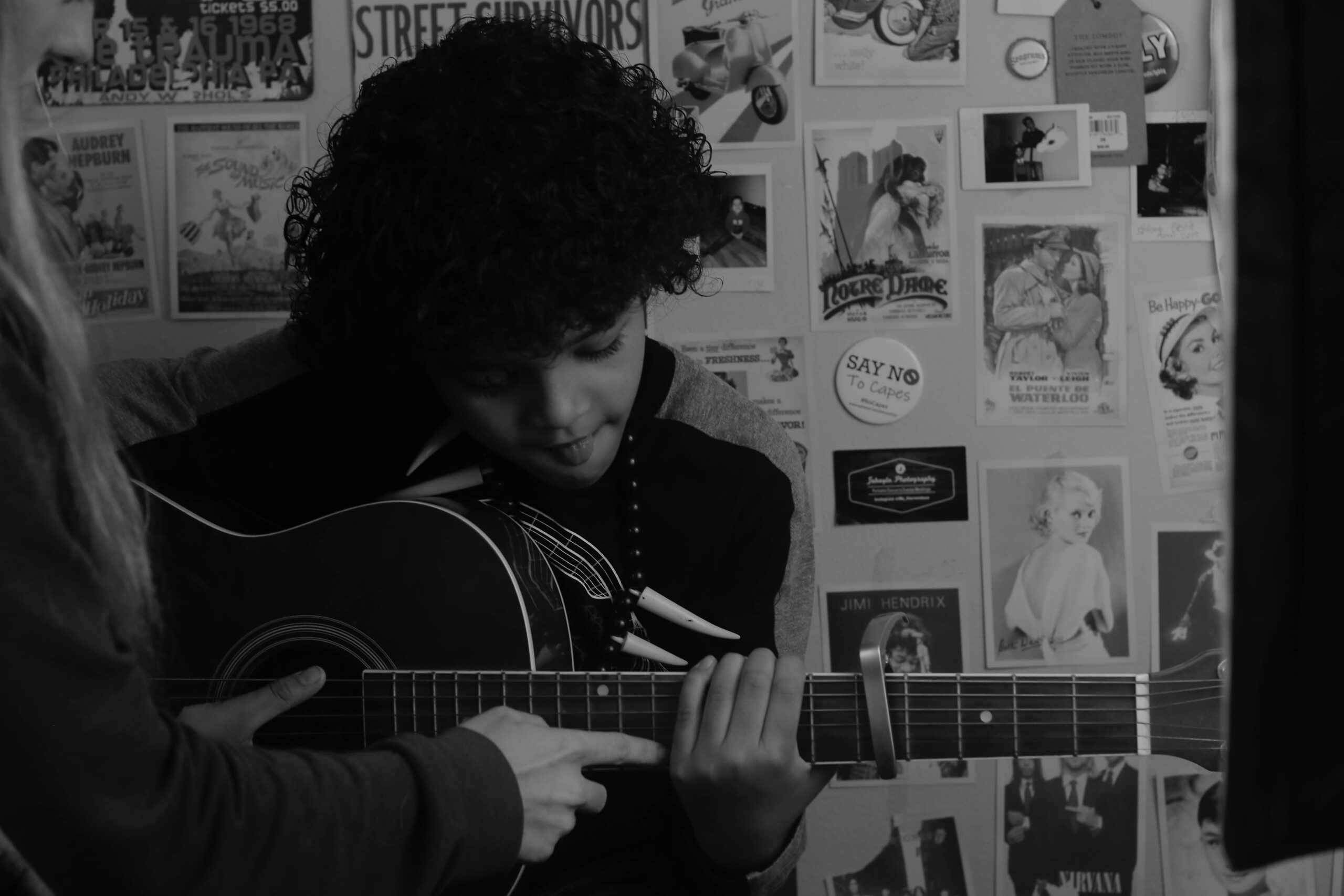 Offering both on-site and online lessons, we tailor our unique teaching approach to suit you. Whatever your goals – whether you want to pursue a career in music or just jam out by the campfire, we'll work closely with you to ensure you are enjoying each session we have together. There's no right or wrong answer here!
Whilst it can seem daunting learning a new skill, pursuing the guitar is an exciting prospect! And, whilst it may seem challenging, we'll be with you every step of the way with guidance and support to ensure fun remains at the very heart of your playing. You'll be strumming along in no time to your favourite songs!
How much are your lessons?
We offer three different lengths of lessons to best suit your requirements, speak to our team to book a lesson today:
30 mins – £19 
45 mins – £28
60 mins – £36 
We recommend all students schedule in a regular, weekly session to ensure they can make steady progress and see impressive results. For this reason, we're unable to offer bi-weekly or one-off lessons as this can severely reduce the effectiveness – we want to see you jamming away so practice and regular sessions are crucial!
Remember, the guitar is a very accessible, versatile instrument; after learning just a few chords you can begin to learn simple songs or even start writing your own music. A little guidance can go a long way.
Whether you are completely new to the instrument or are looking to pick up where you left off, we'll tailor our sessions to see you move towards your desired end goals.
One-to-one lessons can be a very personal experience, you'll build a connection with your teacher over time that allows you to flourish as a player. Whether you choose an online or on-site lesson, we only provide one-to-one sessions so that you can make progress and hit your own personal goals.
Remote instruction via video calls provides an alternative to in-person guitar lessons. You'll be able to communicate in real-time with your teacher from the comfort of your own home, ideal for those that may have difficulty reaching the instructor's location. Ultimately, you should choose the method that most suits your daily lifestyle – if you find yourself short on time, it may be wise to opt for online as you'll enjoy the sessions more. However, if you can dedicate the time and find a guitar teacher you match well within the local area it can offer an unrivalled experience! And, you'll be able to take advantage of our dedicated studio space.
With over 50 years between us, we understand how to comfortably tailor the learning process to suit you. Having adapted to the pandemic to offer online lessons, we're proud to be able to offer this option should you live further afield or have difficulty reaching us one week.