WE BELIEVE IN LEARNING THROUGH ENJOYMENT
Sign Up For Your Free Lesson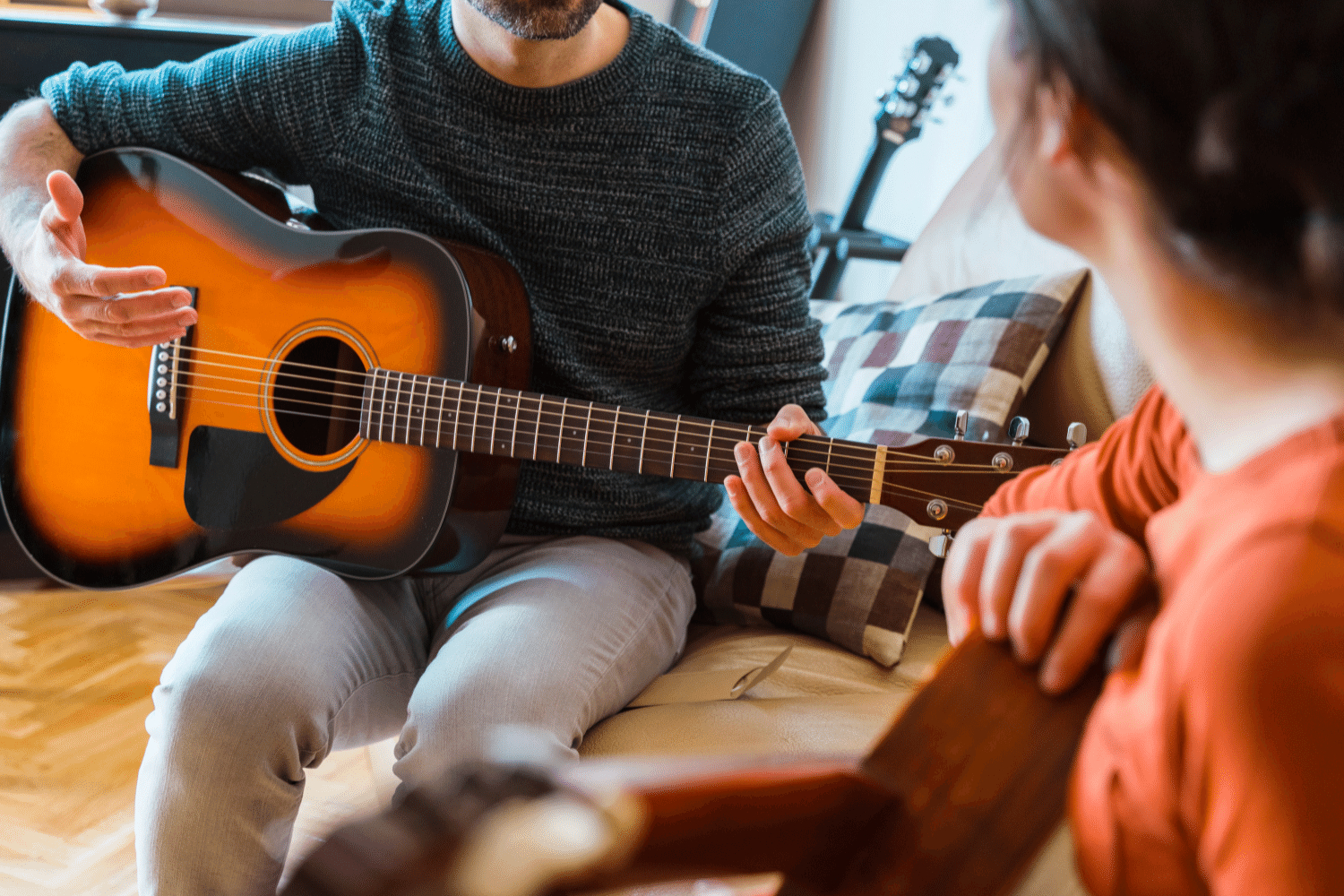 We understand that you may want to try before you buy! That's why we offer a no commitment, no-obligation, completely free, trial lesson to give you a taster of the exciting journey to come. Visit the studio, meet your teacher and ask any questions you may have. And, of course, have a go at playing! 
Remember, every great guitarist started in the same position. It's all about taking a leap of faith! A free guitar lesson is a perfect opportunity to jump into the incredible world of music, setting you on the path to strum along to your favourite tunes. Our dedicated team have the experience and expertise to ensure you first and foremost enjoy the session, catering the lesson to best suit you.
Simply fill out the form below and we'll contact you to arrange your free lesson.
Alternatively, call  01483 239935 or call/message 07429 074072 and we'll get back to you. We look forward to hearing from you!
If you've never played before, you'll cover…
Already play? In your free lesson, we'll take you through…
If you already play guitar or have done in the past, we can explore areas you'd like to work on, adding to your ability as a guitarist. We can also check all the foundations are in place, securing your knowledge and ensuring nothing is halting your progress. 
Often, just a little tweak to your technique can yield big results. For example, adjusting your fretting hand thumb position to maximize reach or give strength to string bends; anchoring the picking hand for precise playing; or, hitting the string with the pick angled so it doesn't get caught on the strings, increasing speed as a result.
Don't underestimate the foundations! Knowing the basics is crucial before we get you rocking out to your favourite songs!
We'll also go through a quick theory checklist to find any gaps in your knowledge. This includes:
Open, power and barre chords
Playing a 12 bar-blues
Major and minor pentatonic scales (there's a trick that makes this easy!)
Knowing an sus2 from sus4
If you are considering studying for a grade, we can advise you on which level would suit and have the books for you to browse the repertoire.