Learn the electric guitar
RIFF AWAY LIKE THE GREAT JIMI HENDRIX, ERIC CLAPTON AND BRIAN MAY ON THE ELECTRIC GUITAR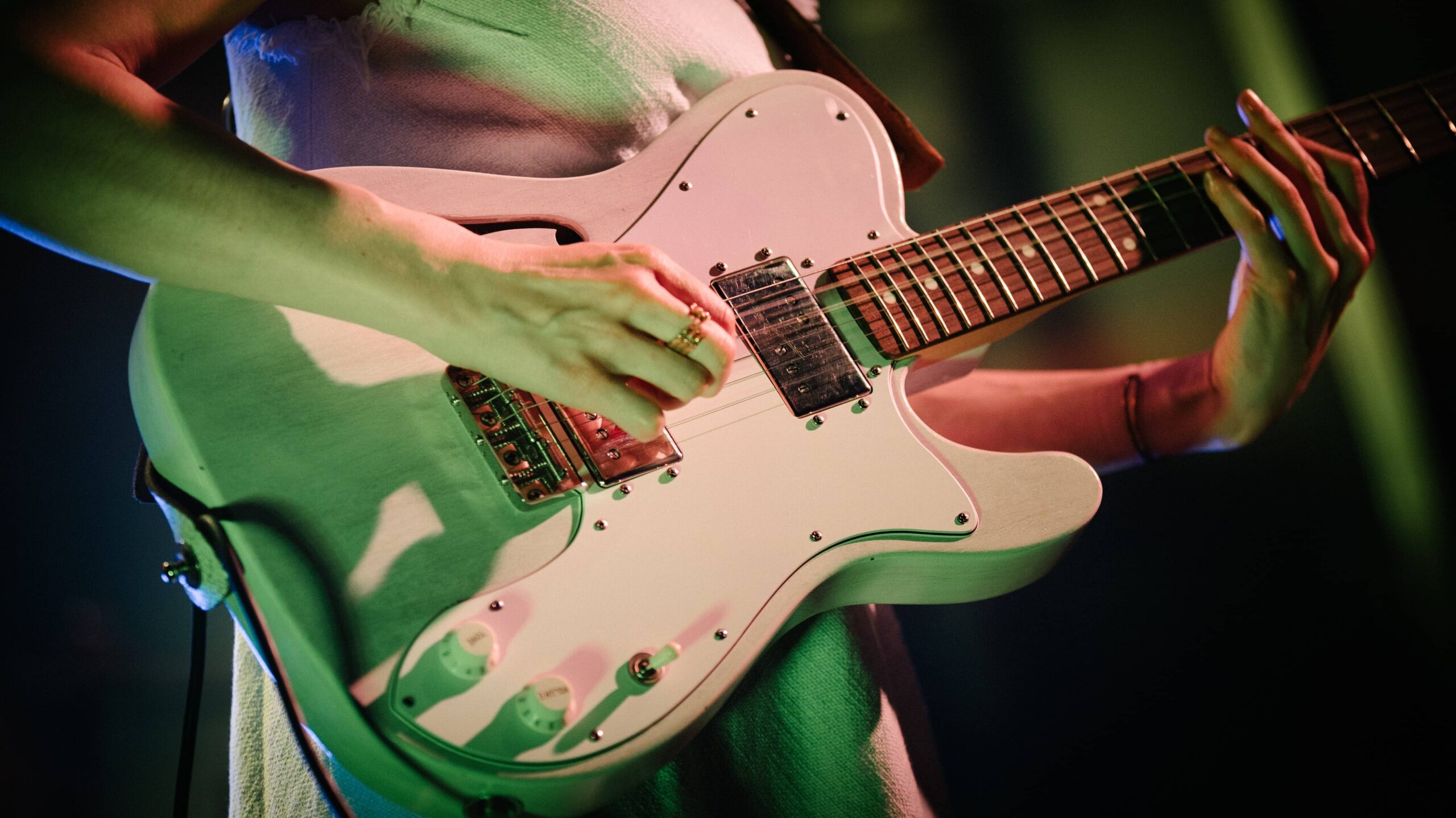 The electric guitar is essentially the same as the acoustic guitar in terms of how it's played and tuned, but it can also be plugged into an amplifier (amp) to make it louder and add effects.
Electric guitars tend to have thinner necks and lighter strings, making it easier to do things like bend strings and vibrato.
You'll need an amp to create any real volume, and a quality amp is just as important as a quality guitar. Of course, it's possible to play without one, it'll just be very quiet! Pedals and effects often come later down the line.
The great thing about the electric guitar is that after learning a few basic techniques, you can play a wide range of songs.
A power chord is a simple, two-finger chord shape that can be moved around to create awesome songs. Listen to Iron Man by Black Sabbath and Smells Like Teen Spirit by Nirvana for some examples! 
A riff is a short, repeated, memorable musical phrase often pitched low on the guitar which focuses on the energy and excitement of a rock song. For example, Satisfaction by The Rolling Stones and Seven Nation Army by The White Stripes. 
Learn how to solo…
With just five notes, called a Pentatonic scale.
In different keys, just by moving the same scale to the right part of the neck. 
With the Major pentatonic (happy-sounding) and Minor Pentatonic (sad sounding) scales, using the same shape!
With the Blues Scale, (which is a cool sounding scale) just by adding one more note. 
Using string bends, slides and vibrato, to make your guitar sing. 
With accuracy and speed by learning techniques for your picking and fretting hands. 
By playing legendary guitar solos, and creating your own. 
Listen to Stairway to Heaven by Led Zeppelin, or Hotel California by the Eagles for a couple of incredible examples!
The electric guitar is amazingly versatile, and while it's often all about bending strings to make your guitar sing, using fx to create (and recreate) unique sounds, distortion/gain/drive/fuzz to make the guitar sound huge, it doesn't have to be all noisy rock and roll. For the more introspective moments, a clean electric guitar sounds much like an acoustic guitar – check out Hallelujah by Jeff Buckley, Everybody Hurts by R.E.M. and Californication by The Red Hot Chili Peppers for some examples.
Ready to rock out? Get started with the electric guitar today!